During the "COVID-19", our company's public areas and offices were disinfected twice a day, and the employees' body temperature was measured three times, respectively: once before entering the industrial park, once in the morning at office and once in the afternoon at office. All employees are required to wear masks during work. Our company always puts the safety of employees first, keeps the office ventilated daily, and advocates hand washing. At the same time, in order to avoid the risk of cross-spreading among employees, our company adjusts the distance of each office. The employees are required do not gather. The closed management of the construction site, wearing masks and disinfecting at any time has become everyone's daily habit.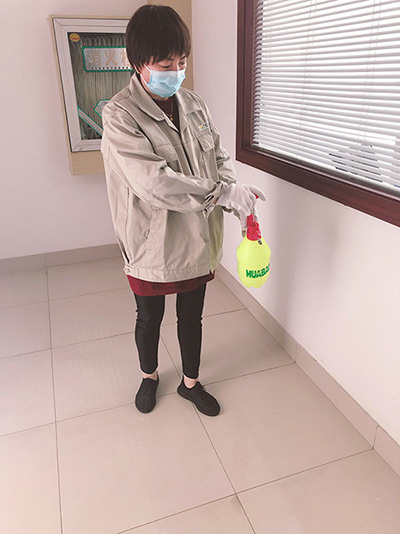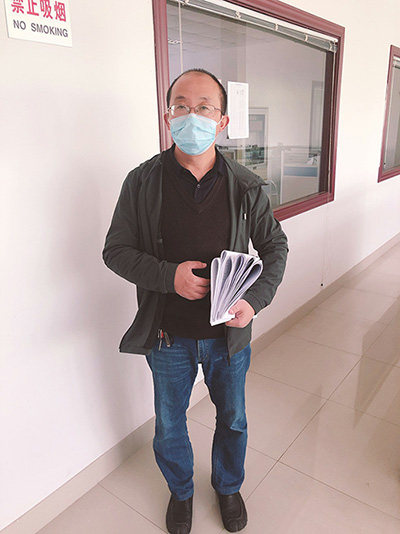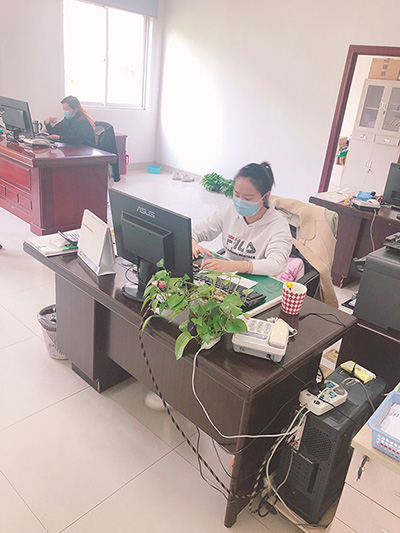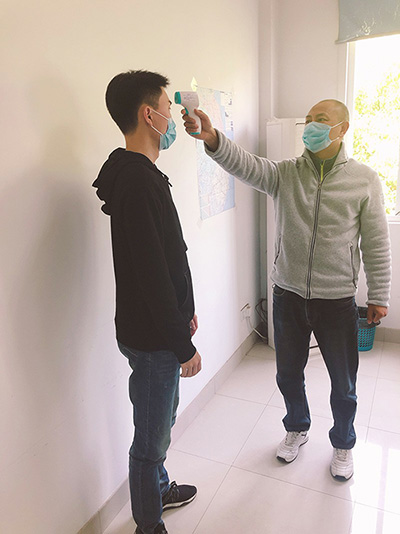 Multiple measures, prevent troubles before it happens. In response to the prevention of infectious diseases, various measures have been adopted. Set up prevention and control checkpoints at the Integrated Management Department and the company's front desk to do epidemic prevention and registration work, requiring each visitor to measure the body temperature before entering the company, and fill in his information before entering. The Integrated Management Department promptly prepares preventive materials such as masks, disinfectants, temperature measuring guns, and alcohol to avoid the possibility of epidemic transmission due to shortage of materials. Use the company's WeChat group, Dingding news, company mail and other forms to propagate prevention knowledge, increase employees' ideological importance, and provide them with effective protection measures and emergency measures. The Integrated Management Department regularly reports and summarizes epidemic prevention and control data to the industrial park every day to ensure the seamless connection between the company's superiors and subordinates, and make every effort to ensure that each employee can work safely.
Working together from top to bottom, scientific protection. Our company calls on employees to reduce activities such as visiting relatives, visiting and traveling during the New Year and holidays to avoid the risk of infection caused by the movement of people. Ventilate at home, wash our hands, eat cooked food, try not to go out, we must wear a mask when we go out, and do not go to places with heavy traffic. During the Spring Festival, employees are required to report their location and physical condition in WeChat group every day. If there are any abnormalities, they should immediately report to the company and take effective measures. Our company has reminded employees to improve safety precautions, do a good job of self-prevention, and be responsible for themselves, families, and society.
Hold on to our post and stay in line. Our company's leaders adhere to their posts, rely on the front command, combine daily work with the prevention and control of epidemic situations, and make every effort to ensure that the work is conducted in an orderly manner. It is required to seriously implement the epidemic instructions of the higher authorities, strictly control the physical condition of each employee, and never bring the risk of infection into the company.
UPE family will earnestly fulfill their corporate responsibilities, actively respond to and overcome difficulties, and work together to win this silent battle.