Photovoltaic energy storage system
Application scenarios of photovoltaic energy storage systems

Core advantages of photovoltaic energy storage system
Power Cube Solar System
Product design modularization

Integration of system structure

System expansion and upgrading diversification



Storage System Solutions
Energy storage frequency modulation and peak regulation

Smart micro grid

Standby power system

Household energy storage system
Complete Project Delivery Management
Customized energy storage battery,

optimal performance / controllable cost

A team with many years of project development

and practical experience
Operation and Maintenance
Quick response

Real-time data

Remote control



System Components
Voltage Platform of Industrial and Commercial Solar Storage System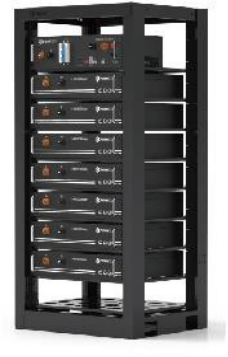 Category

Basic Parameters

POWERCUBE-X1(336V50Ah)




Nominal Parameters

Nominal Capacity (KWh)

16.8

Nominal Voltage(V)

336




Structural Parameters

Dimension(mm)

600*505*1300

Weight(kg)

250

Electric Parameters

Discharge Voltage(V)

378

Min. Working Voltage(V)

315

Max. Charging Current(A)

25

Nominal Discharge Current(A)

25

Max. Discharging Current(A)

50

Charge / Discharge Efficiency(%)

96

Others

Design Life (years)

>10

Cycle Life (times)

5000

Working Temperature (℃ )

0~50

Shelf Temperature (℃ )

-20~60

Battery Cell

H48050

Battery Module Qty (Optional)

3~7
Features of photovoltaic energy storage battery
Modular structure, flexible to form various voltage platform / capacity level system within 1000V, and easy to maintain; Three-level battery management system design provides the highest reliability; Customized lithium iron phosphate battery, high safety performance, long cycle life, service life of more than 10 years; Small size, light weight, easy to carry, rack and container deployment flexible, can be quickly used in various scenarios; Through TUV, CE, UN38.3, GB/T 36276-2018 and other product certification.

Container energy storage
The container energy storage system includes lighting, fire protection, environmental control, power distribution, security, monitoring, etc. The internal arrangement of the cabinet can be customized according to customer's requirements of different specifications of container energy storage system.